Time to throw that old remote control in the bin, and perhaps even the television itself – Virgin Media has just announced the launch of its long-awaited Virgin TV Anywhere app that lets users of its TiVo service take control of their TV viewing from anywhere in the world. To do so, all they need to do is download the app onto their iPhone or iPad, and then they'll be able to watch their favourite shows directly on their device even if they're away from their HDTV sets at home.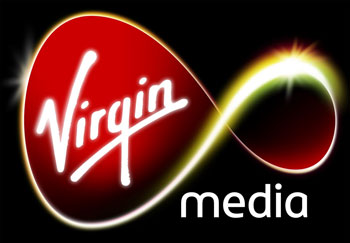 Virgin TV Anywhere TiVo app launched on iPhone & iPad
According to Virgin, the app – which is the company's direct alternative to BSkyB's excellent Sky Go service – offers two different modes of use. One is the home mode, in which your smartphone or tablet effectively becomes a remote control/second screen, allowing viewers to flick between channels, change the volume, and search for their favourite actors and shows (with a proper keyboard, no less).
Then there's away mode, which gives users access to all of the Virgin Media channels they've signed up for whilst they're out and about. iOS device owners will be able to manage their recordings and view streams of up to 45 channels available through Virgin, so long as they remain in the UK and have access to WiFi. Those channels available via streaming will be noted by a WiFi symbol, and the guide comes with a filter that lets you display streaming channels only.
Virgin TV Anywhere syncs with your home TV network as well, so any changes made to your setup will be reflected at home.
Channels included with the Virgin TV Anywhere service include Sky Sports and Sky Movies, British Eurosport, Cartoon Network, Channel 5, ESPN and many more. Meanwhile, at any one time, the service offers up to 4,000 hours of on-demand videos, from the catch-up TV services of BBC, ITV, Sky On Demand, 4oD and Demand 5.
One other feature that comes with the application is embedded social media functionality, which means that users can chat and share their thoughts about their favourite shows with thousands of other fans through their devices.
Virgin said that the idea behind the app is to give its viewers more freedom to enjoy its video-on-demand (VoD) services, which are currently used by almost two thirds of its customers.
"Digital entertainment is moving incredibly fast, and we know that our customers are looking to take advantage of all the connectivity and features built into their latest gadgets," explained Virgin Media's Cindy Rose.
"With Virgin TV Anywhere, we're offering a significant enhancement to our fantastic TV service, combining the best of TiVo with the latest advances in mobile and broadband to deliver a compelling entertainment experience for our customers wherever they may be."
The Virgin TV Anywhere app is available at no extra cost to existing TiVo subscribers, and can be downloaded from the iTunes store now. Currently, it's only available on iOS devices like the Apple iPhone, iPad and iPod Touch, though Virgin Media says that an Android version is in the works for release next year.