American consumer electronics manufacturer Vizio has become the first brand to take the bold step of extinguishing 3D support on its 2014 TV range, as it announces its lineup of 1080p and 4K Ultra HD televisions for the year ahead at CES 2014 which is taking place in Las Vegas this week.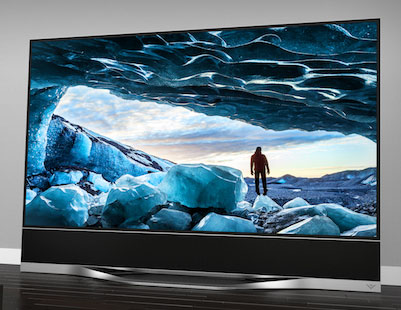 3D rose to its latest round of prominence following the runaway success of James Cameron's Avatar 3D at the cinemas back in 2009, but its popularity has been on the wane since (largely due to the need to wear 3D glasses to appreciate stereoscopic effect), culminating in several large broadcasters like the BBC in the UK and ESPN in the USA pulling the plug on extra-dimensional programming and broadcast.
Perhaps more tellingly for the future of 3-D display technology, the latest next-generation home entertainment consoles like the Sony PS4 and the Microsoft Xbox One do not offer 3D Blu-ray playback out of the box, although a firmware update may be released down the line to rectify the situation.
However, pretty much all midrange to high-end TVs from the major TV brands over the past couple of years have featured 3D capability be it active shutter glasses (ASG) or polarized/ passive 3D, even if owners may never use it. Vizio's move represents a radical departure from the trend, and if more TV makers follow the Irvine-headquartered company's lead, then it will surely be the final nail in the coffin for the third dimension.
Vizio will be unveiling its latest P-Series of 4K ultra high-definition (UHD) televisions at this year's CES, as well as an all-new Reference Series that comes in 65-inch & a gigantic 120-inch sizes. Available in screen sizes of 50″, 55″, 60″, 65″ and 70″, the Vizio P-Series will feature full-array local dimming LED backlight technology with 64 dimming zones, HEVC/ H.265 decoding up to 4K@60fps, HDMI 2.0, HDCP 2.2, six-core processor, and the firm's Smart TV platform. Oh, and zero 3D support.