Curved TV might have been all the rage in 2014, but not everyone's buying into it. While some like to argue the concept helps to add clarity and reduce blurring at the edges, most of us are smart enough to realise curved TVs are just the result of the industry's desperation to come up with yet another new selling point, now that 3D is no longer one.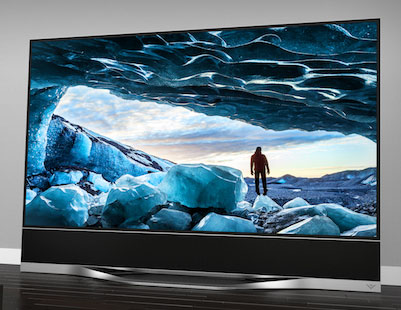 Now Vizio has joined forces with the curved telly bashers, with the release of a hilarious spoof ad mocking the concept that's so adored by the likes of LG, Sony and in particular Samsung.
In the video clip, Vizio claims to have developed a "revolutionary, remarkable, radical piece of technology" that promises to blow away viewer's minds – anti-curved screen glasses that transform your curved TV into a regular flatscreen.
More stylish than Google Glass even, the anti-curved glasses do so much more than just dispel awkward viewing angles – they also come with a detachable drinks holder to ensure your hands-free viewing experience is completely undisturbed.
Perhaps even more useful, those who buy now will receive a free curved TV seating guide for those moments when the glasses are lost down the back of the sofa. Also thrown in is a free roll of caution tape to plaster around the curved corners of your television.
Vizio is just poking fun at its competitors of course, but the real pitch is delivered at the end with the following warning: "Don't fall for the curve," the company says, confirming what the vast majority of us already knew – curved screens are just yet another gimmick.
The advertisement is a bold move from Vizio, which was also the first TV manufacturer to say no to 3D, but it wraps things up with the promise of what we all really want: A "beautifully flat Ultra HD TV", it's new tagline for 2015. And for those who're curious enough to call the number displayed in the ad, they'll be directed to a new "Fix Curve" page on Vizio's website that offers a $100 discount and free shipping on any of its Ultra HD P-Series TVs – but it's only valid until the 4th of January, so you'll need to move fast.
Of course, we won't mention the fact that 4K UHD (ultra high-definition) TVs are also a bit of a gimmick right now, given that you'll have a tough job finding high-quality 4K content to watch on them, at least until 4K Blu-ray arrives towards the end of 2015.