Vizio has overhauled Samsung to retake the lead as the United States' most popular LCD TV maker, just a year after slipping behind other competitors. The latest statistics from information and analytics firm IHS Screen Digest Television show that Vizio shipments during the first quarter totaled 1.21 million units, edging past second-best performer Samsung who shipped 1.15 million units during the same period. This sees Vizio reclaim number one spot in the country for the first time since the first quarter of 2011.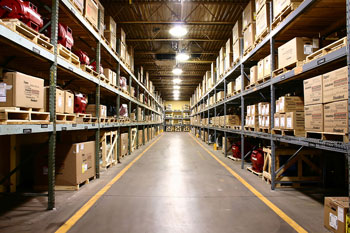 Vizio overtakes Samsung to lead LCD TV market in USA
Tom Morrod, head of TV Technology at IHS, said that Vizio had got their USA marketing strategy spot on:
"Vizio has a good marketing story for the US, hence it has a good market position. They focus on the US, and this allows them to tailor their products specifically for US consumers."
That the first quarter of 2012 saw a significant slump in sales and shipments of LCD TVs may have had some bearing on Vizio clawing their way back to the top. Total shipments in the LCD television market segment amounted to 6.6 million units, down 39% from the fourth quarter of 2011 and 13% from a year ago.
Morrod pointed out that a decline in sales is normal following the holiday period, which this year saw the market become saturated with high-end products like LED-backlit and 3D-capable HDTV displays. Even so, Vizio were far more successful than rival brands in stemming this decline. The company's first quarter shipments fell by 25%, far lower than the industry average, representing the best performance among the country's top five brands. This performance saw Vizio claim a 19% share of American markets, up from 15% in the previous quarter.
"Shipments fell for most brands following a drop of sales to normal patterns in the first quarter, yet Vizio was able to prevent any significant decline thanks to its low-cost product mix, something that always appeals to mainstream consumers," explained Morrod.
Samsung retained its position as the overall leader in US television sales, thanks chiefly to its sales of plasma TVs, a market that Vizio doesn't compete in. According to IHS, the Korean firm shipped a combined total of 1.4 million LCD and Plasma televisions during the first quarter, more than any other brand.
"Samsung enjoys a very strong position, not just in the US, but markets across the world, in all TV technologies. With its innovations in plasma and emerging technologies such as OLED, it remains the world's leading brand, meaning that it will always be a significant player in US markets," said Morrod.