A recent study has predicted that the ability to connect to an internet network is set to become a core component on flat-screen HDTV displays over the next few years. According to the latest Quarterly TV Design and Features Report from market research firm DisplaySearch, over 27 percent of flat-panel televisions shipped globally in 2011 will feature internet networking connectivity. This figure is forecast to hit 155 million units by 2015, reflecting an increase of 54 percent.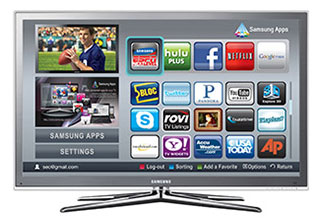 WiFi and network connectivity increasingly key on new TV sets
The report also claimed that around 16 percent of TVs that are shipped in Latin America in 2011 will be network-enabled. Paul Gray, director of TV Electronics Research at DisplaySearch, said that their analysis indicated that WiFi and internet connectivity are fast becoming key features for new flat-panel HDTVs released on the market.
According to DisplaySearch, new capabilities on TV sets are being powered by accelerated innovation in semiconductor technology, which have enabled networking to become an important function. Research has shown that when there exist wireless networking capabilities, the connection rate of TVs doubles. Gray said that it is clear that consumers prefer to do away with wires. He added that the incorporation of WiFi connectivity on HDTV sets does more than just allow for networking – it also makes it possible to perform useful tasks, such as transferring photo and video files from a smartphone or tablet to the television.
The study said that the rapid advances seen in the field of television display have been fuelled by the latest generation of TV semiconductors, as well as wider penetration of digital broadcasting in both the developed and emerging markets.