Having not released any new models in 2014, JVC is back in the home theatre projector game with a pre-IFA announcement of the company's latest D-ILA projectors. Positioned as direct successors to the critically-acclaimed DLA-X500R, DLA-X700R and DLA-X900R respectively, the 2015 JVC trio of DLA-X5000, DLA-X7000 and DLA-X9000 adds HDR (high dynamic range) compatibility, greater light output, HDCP 2.2 compliance and 4K@60Hz at 4:4:4 chroma sampling thanks to a new high-power lamp and 18Gbps HDMI 2.0 chipset.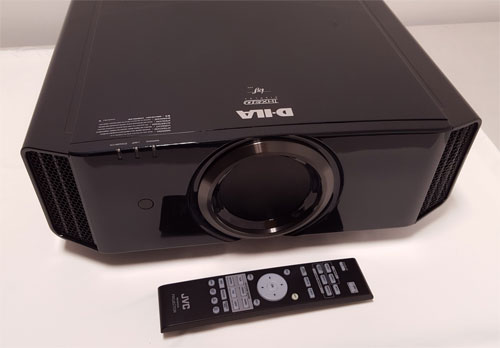 We spent some time with pre-production units of the X5000 and X9000, and walked away very impressed indeed. We will save the full calibration charts and measurements for when we get our hands on a production sample, but here's what we found so far.
Black-level reproduction has long been the forte of JVC's DILA projectors, and the pair of new JVCs didn't disappoint. There's projector black, then there's JVC black: watching the projected light from the DLA-X5000 disappear into an abyss of nothingness (especially with dynamic iris enabled) on a full-black screen was truly a sight to behold. And just when we thought things couldn't possibly get any better, along came the DLA-X9000 with its superior optical components to generate the projector-world equivalent of OLED blacks.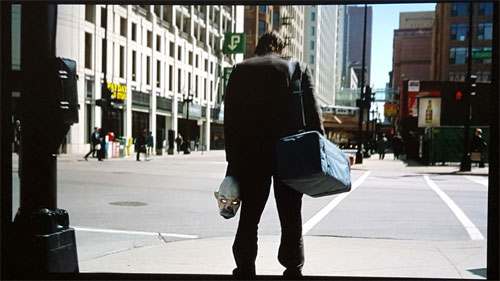 The benefits of higher lumens rating were plain to see too: mid-bright and bright images popped with the sort of vibrancy and punchiness that's traditionally more the domain of Sony and Epson projectors. While we weren't supplied with HDR material to audition on this occasion, given the outstanding dynamic range on show, we have no reason to believe the JVC X5000 and X9000 won't do full justice to such content.
The picture menu on the upcoming JVCs was largely similar to the one implemented on outgoing models, though we did spot several changes. First was the motion processing which is now categorised under [Blur Reduction] with two further submenu options of [Clear Motion Drive] and [Motion Enhance]. The soap opera effect (SOE) introduced by the least aggressive [CMD] setting appeared more subtle than before, but engaging [Motion Enhance] added unmistakable edge enhancement to moving objects – the thick halos and ringing would evaporate before our very eyes once we hit the pause button.
| | |
| --- | --- |
| | |
| [Blur Reduction] submenu | [Colour Management] submenu |
Delving into the colour management system (CMS), we noted the removal of [Orange] adjustment control which some calibrators might have used to tweak skin tones particularly with extended colour space. Talking of which, the JVC DLA-X5000 pre-pro unit managed to cover 89% of DCI-P3 colour gamut standard: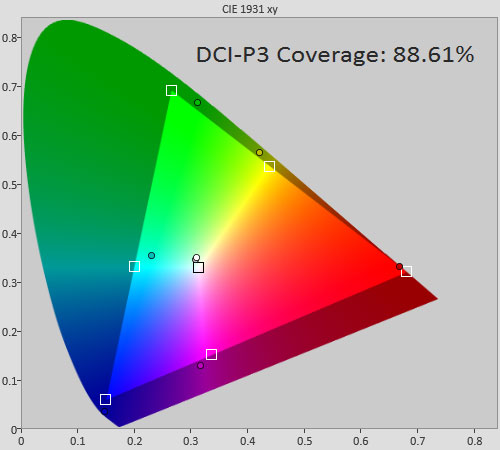 …although the wide colour gamut would be applied to Rec.709 content too, so we chose to improve the sub-100% saturation tracking during calibration at the expense of 100%-sat primaries:
Perhaps a production model may feature better colour remapping. Also having room for improvement was gaming responsiveness – we clocked input lag figures of around 140ms on both the JVC DLA-X5000 and DLA-X9000 using a Leo Bodnar tester.

The provision of [THX] picture preset gave the X9000 a distinct advantage over the step-down X5000 when it came to 3D playback – we'll provide feedback on a specific issue to JVC to see if the playing field can be levelled by the time retail units hit store shelves. If not, it may be worthwhile paying extra for the THX-certified DLA-X7000 or DLA-X9000 if extra-dimensional performance is important to you.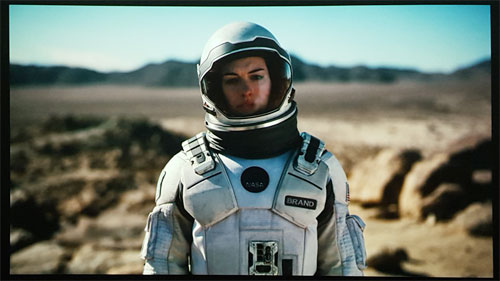 The onboard eShift-4 technology exhibited better image stability than the previous iteration, but we still preferred disabling it for pristine 1080p material like Blu-ray movies.
Final Word
After essentially skipping 2014, things are looking brighter for JVC from what we've seen of the DILA X5000 and X9000 pre-pro samples, although as always we'll reserve full judgement until we can run our full array of tests on production units when they arrive in November.