Last month, we reported a frame rate mismatch problem on the Microsoft Xbox One, manifesting as judder when the next-generation console is asked to display 50Hz video signal (for example PAL DVD, or UK TV broadcast using the HDMI passthrough feature) which then has to be converted to the machine's native output of 60Hz.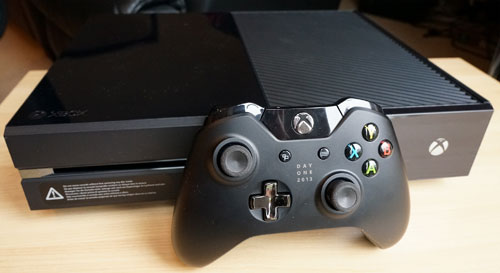 The company has now rolled out the first system update for the Xbox One since launch, but from our testing, the frame rate mismatch issue hasn't been fixed, which means that users in the United Kingdom and Europe (as well as any 50Hz-based country) will continue to experience judder or stutter when watching 50Hz content, especially during panning shots in live sports broadcast like football, or with scrolling news ticker.
Our Xbox One unit automatically downloaded the mandatory software update yesterday, and we've been running our usual tests on it to see if Microsoft addressed the 50Hz judder issue that has affected British and European owners. Unfortunately, the company seemed to have turned a deaf ear to the complaints, leaving the default display frame rate of the console as 60Hz, without adding any functionality to match the output refresh rate to the source, or a user-accessible option to switch to 50Hz manually.
However, the workaround that was previously reported by a HDTVTest reader to force 50Hz output on the Xbox One still works, which basically involves tricking the console into thinking that the TV's not compatible with 60Hz. Although this eradicates any noticeable judder in TV programmes and PAL DVDs for UK and European users, a blanket frame rate of 50Hz will be applied to every content including 30fps or 60fps video games, which may in turn look unnatural or exhibit judder. While waiting for Microsoft to release an official fix, here are the full instructions of the said workaround.