Owners of the Microsoft Xbox One in the UK and Europe (as well as any other PAL regions) will soon be able to enjoy the TV integration feature on their next-generation console to watch digital television broadcasts in a judder-free manner. According to users who have been invited to beta-test the upcoming March update, there will be a toggle within the menus to enable 50Hz display output from the machine.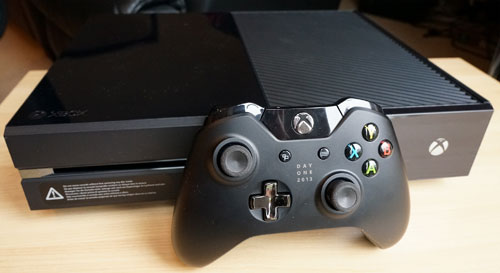 Since launch, British Xbox One owners have been complaining about experiencing judder when watching PAL DVDs or programmes from Sky and Virgin Media using the HDMI passthrough feature. The reason why this happens is down to a frame rate mismatch issue: the United Kingdom and Europe use a 50Hz broadcasting system, but the Xbox One's native frame rate is 60Hz, so a crude process of frame rate conversion (FRC) needs to take place, resulting in stutter or dropped frames which are particularly noticeable in panning shots (for example during live football broadcast).
Whilst there has been a workaround to force the Xbox One to send out a refresh rate of 50Hz instead of 60Hz, it is cumbersome and hardly a solution, since it applies a blanket frame rate of 50Hz to ALL content on the Xbox One including the dashboard and 30fps/60fps games, which may appear unnatural or even judder. Microsoft will be adding a 50Hz checkbox option – accessible through [Settings] > [TV & One Guide] > [Troubleshooting] > [Video] > [Enable 50hz] – with its March update, said a few members of the popular gaming forum NeoGAF who have been beta-testing the software.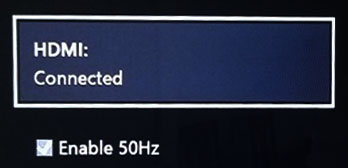 Of course, an even more elegant solution would be for the Xbox One to auto-detect the source frame rate, and then output the matching frame rate appropriately, even though this may involve brief instances of blank screen due to HDMI re-handshake with the TV. However, if the [Enable 50Hz] option makes it to the released update which is scheduled to land around the 11th of March, it's at least a step in the right direction for PAL viewers to have an official method rather than a workaround to watch 50Hz material without seeing judder.