YouTube has quietly dropped a Christmas present for fans of 4K Ultra HD technology: sometime over the last week, the Google-owned website has added a direct option to identify and select 4K clips on the immensely popular video sharing platform, making it easier for owners of ultra high-definition (UHD) TVs to enjoy 4K content on their super-high-res displays.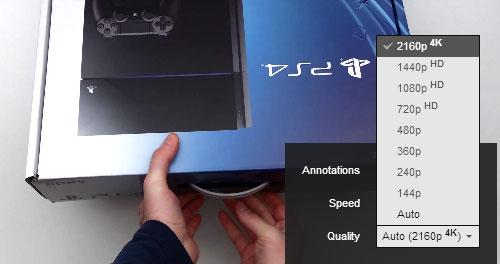 Although YouTube has started supporting 4K videos since 2010, the fact that a particular footage is available in 4K resolution isn't usually labelled in a clear manner, unless the video uploader choose to include the terms "4K", "UHD" or "Ultra HD" in the title or metadata tag. However, the video streaming giant recently introduced a subtle yet significant change, which may just boost consumers' awareness and subsequent adoption of 4K display technology.
Previously, to watch a 4K video on YouTube, a user had to select the "Original" setting under the video quality dropdown menu, which would then play the video in its native higher-than-1080p resolution. As of today, the setting has been replaced by a more recognisable "2160p 4K" option, catering for both 4096×2160 and 3840×2160 material. Interestingly, there's also a new "1440p HD" setting available.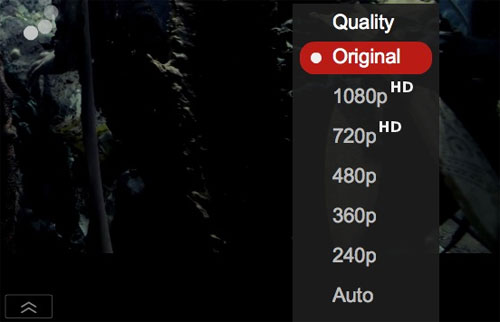 All the previously available YouTube quality settings before the "2160p 4K" update
This update is likely part of Google's forward-thinking strategy as the US technology giant prepares for an explosion in ultra high-def content owing to an increase in the variety of consumer products that can shoot 4K videos, such as the Samsung Galaxy Note 3 phablet and Sony's FDR-AX1 4K handycam camcorder. Last month, YouTube revealed that it's switching all its videos to Google's recently developed VP9 video compression standard which, the company claimed, offers the best path for delivering UHD content compared to the competing format, HEVC (high-efficiency video codec).