Google is preparing YouTube for an explosion of 4K video content. The American technology giant is planning to switch all the videos on the immensely popular video-sharing site to its recently developed VP9 video compression standard, which according to the company offers the most suitable path towards delivery of ultra high-definition (UHD) content.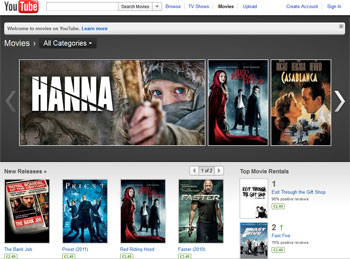 The information was revealed by Matt Frost, Google's head of strategy and partnerships for Chrome, while speaking at the OTTtv World Summit in London this week. He explained that in order to satisfy consumer demand for 4K content in the future, YouTube actually has to look beyond VP9 or HEVC towards the next generation of video compression technology. However, Frost went on to clarify that:
Youtube is going to be migrated to VP9. It is currently supporting VP9 streams. The best path to 4K video for YouTube right now is VP9.
Google's decision to go with VP9 rather than HEVC (High Efficiency Video Codec), another competing format, is hardly surprising, given that the former is an inhouse project of the corporation to launch an open-source and royalty-free video compression standard. VP9 succeeds VP8 (which was developed by On2 Technologies where Frost previously worked before the company was acquired by Google), aiming to deliver videos of the same quality at only half the bitrate.
Although there exist some 4K videos on YouTube at the present time, they generally do not look pristine, exhibiting an alarming amount of compression artefacts. We certainly hope that by migrating to the VP9 standard, we will see an improvement in picture quality, making more 4K content available to the masses, which is critical in driving up adoption of 4K Ultra HD TVs. Earlier this month, Netflix quietly added a handful of 4K video clips to its library, in preparation for a larger rollout next year.
Source: Digital TV Europe