New research has revealed that nearly half of the British public has never heard of YouView, calling into question claims by its chief proponent Lord Sugar, who at the time of the subscription-free digital service's launch had promised it would "revolutionise the way we watch television".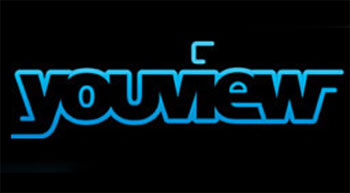 Almost half of Brits haven't heard of YouView: catch-up TV survey
The surprise findings came in a survey of catch-up TV trends by multimedia server specialist Twonky, highlighting the stiff competition that YouView has faced from rival video-on-demand (VoD) services. Despite receiving heavy backing from the likes of BT, TalkTalk and the BBC, and offering more than 100 free digital TV and radio channels, YouView has largely failed to capture the public's imagination in the way Lord Sugar had hoped, with a staggering 49% of viewers revealing that they don't even know what the service is.
Twonky's findings will come as a big disappointment to YouView, which had pinned its hopes on its innovative Electronic Programming Guide – the first and only 'free' catch-up television offering in the UK – winning over a large swathe of UK viewers.
Sadly for YouView, the research suggests that the service has been largely overshadowed by offerings from broadcasters like Sky and Virgin Media, as well as popular apps like Netflix and LoveFilm. This much is evident from some of the other findings in Twonky's survey, which shows that 41% of all viewers in the United Kingdom have downloaded at least one app for on-demand video services such as Netflix, Sky Go and 4oD. In addition, the research also notes that an HDTV set remains the most popular medium for watching catch-up TV, with just 19% of viewers saying that they prefer the convenience of a tablet or smartphone over a larger screen size.
Twonky's survey also noted viewer's 'top three annoyances' related to streaming movies and TV shows online, and many readers will no doubt be able to sympathise with 46% of respondents who singled out slow broadband speeds and frequent buffering as their biggest pet hate. This was by far and away the biggest annoyance, followed by repetitive and frequent ad breaks (cited by 26% of viewers), and lower quality content compared to standard TV (17% of viewers).
One final interesting tidbit from the survey would seem to be the apparent conflict among viewers over the use of 'second screen'. The concept has grown increasingly popular over the last twelve months, with almost 40% of viewers using it over the Christmas period to catch up on missed television programmes, and to schedule their favourite TV shows. In spite of this growing evidence of second screen adoption, 19% of respondents are of the opinion that using smartphones and tablets whilst watching TV is anti-social.