8K TV sales to accelerate, with 72M units to be sold globally by 2025
By Mike Wheatley
- 9 April 2021
Research firm Strategy Analytics says it's confident that 8K TV sales will prosper in the next few years, despite the lack of much native content for them and the sky-high prices most sets still command.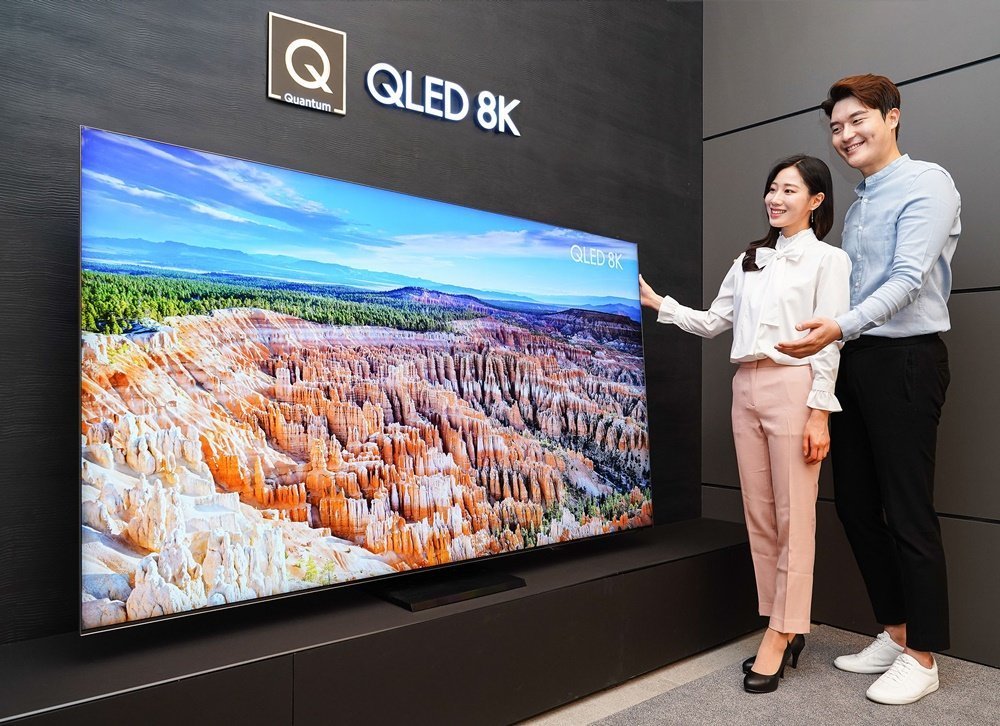 In its report: "Ultra High Definition TV Displays: Global Market Forecast 2012-2025," the analyst firm said that global sales of 8K TV sets will leap from just 350,000 in 2020 to millions of units annually. By 2025, it says 72 million households worldwide will own an 8K TV, with the majority being in China and the U.S., the two nations it predicts will lead the way in 8K adoption.
This year alone will see a big jump in 8K TV sales with more than one million units sold, followed by more than 4 million in 2022. By 2025, North America will have taken the lead with close to 25 million households there owning at least one 8K television. Strategy Analytics said that differences in screen size preference will play a key factor in the uptake of 8K TVs in each region of the world, and that's why the U.S. and China, where consumers have a tendency to buy larger screens, will see the fastest adoption rates.
One thing that many experts say is holding back 8K TV sales is the lack of native 8K resolution content. For now, choices are extremely limited. Japan's national broadcaster NHK launched a satellite-based 8K TV channel way back in 2018 in preparation for its coverage of the now-delayed 2020 Olympic Games in Tokyo. China's CCTV has also tested some 8K broadcasts over 5G, as has Spain's SAPEC broadcaster. There is also a limited amount of true 8K content available on YouTube. For those who're interested, the 8K Association has more information about the availability of native 8K content on its website.
Edouard Bouffenie, a senior analyst at Strategy Analytics, said 8K TV sales have been slower than first thought due to what he described as a challenging year for the global TV displays market. He said the delay of major 8K content showcase events such as the Tokyo Olympics removed a key opportunity for 8K TV makers to boost their marketing messages.
"Meanwhile, prices for 8K TVs are still very high, making many consumers think twice about whether now is the right time to upgrade, or hold off until prices inevitably fall over the next few years," Bouffenie added.
Expensive prices certainly hold true among flagship 8K TVs this year, but there are some mid-tier 8K TV models that might be considered to be within the affordable price bracket for some consumers. Samsung's 55-inch Q700T QLED 8K TV released last year for example, was priced at just £1,999 when it went on sale in the U.K. in September.
Another analyst, David Watkins, director of Connected Home Devices at Strategy Analytics, said he believes 8K adoption will ultimately be driven by panel supply and an ongoing transition by consumers towards ever larger screen sizes. He said he believes TV makers will press the issue by switching more production lines to 8K when it makes financial sense to do so.
"This transition will start with the very large screen sizes over 70-inches before trickling down into the 60 to 69-inch and even into some sub 60-inch sizes," Watkins said. "By the end of the forecast period anyone looking to buy an ultra-large screen TV will have an increasingly hard time finding one that is not 8K."
Meanwhile, another analyst firm this week said that it too is optimistic about the prospects of another futuristic TV technology. Omdia said this week that it believes more than half a million rollable OLED TVs will be sitting in people's homes by 2027. That's the right, rollable OLED, of which there is just a single consumer model currently available to buy anywhere, namely LG Electronics's Signature OLED R TV, which recently went on sale in the U.K. priced at an eye-watering £99,999.
Omdia said that its forecast is based on the assumption that LG will eventually be able to reduce this price tag significantly. It said it expects around 3,000 models to be shipped in 2022, rising to 74,000 units in 2024, and ultimately, 672,000 sales in 2027.
Despite those figures representing some speedy growth, Omdia said the overall numbers are still limited and that rollable OLED is unlikely to achieve mass market adoption any time soon.