OLED TV shipments forecast to grow 80% in 2021
By Mike Wheatley
- 14 July 2021
Market watchers say that 2021 is will be "the year of OLED TV", with panel shipments set to increase by a staggering 80% this year, according to a report from LG Electronics this week.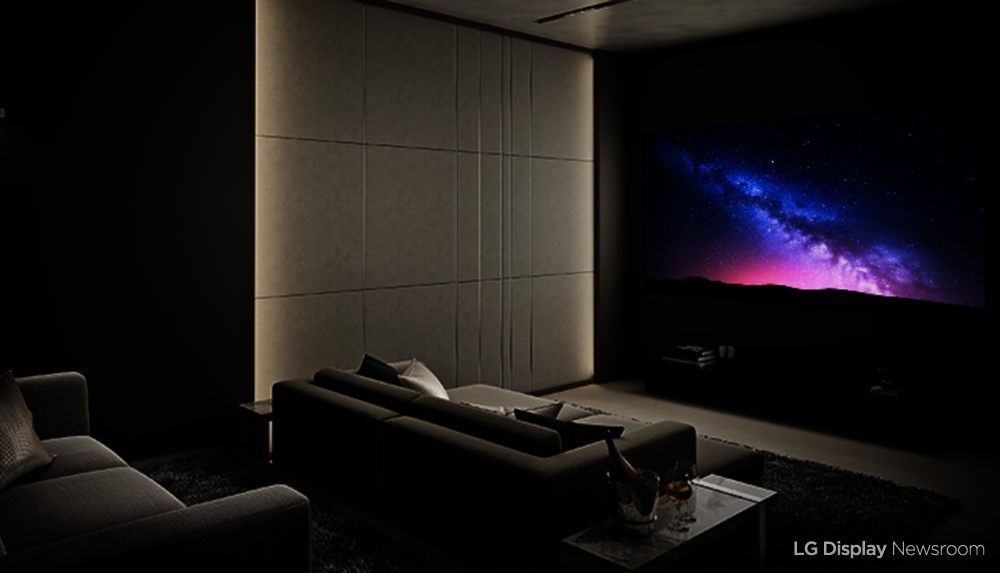 That will happen despite an expected decline in TV sales in the second half of the year, the consumer electronics firm said.
LG came to that conclusion based on new data from analyst firms including Trendforce and Omdia, which are both forecasting OLED TV sales to set new records this year.
Trendforce said in a report last month it believes OLED TV shipments will hit 7.1 million units this year, up from just under 4 million in 2020. The analyst firm said the primary factor driving this growth is OLED's "excellent image quality" that's helping to persuade millions of consumers who are looking to upgrade their home cinema technology.
Another reason of course is that OLED TVs are much cheaper than before. LG Display, which makes OLED TV display panels for LG Electronics and other brands such as Sony and Panasonic, last year expanded capacity at its new Gen 8.5 factory in Guangzhou, China, helping to bring down the costs of manufacturing. Those cost reductions have been passed on to consumers, and it's now quite easy to find a new OLED TV selling for under £1,000, Trendforce said.
Omdia meanwhile has said another important driver of OLED TV sales growth is live sports events such as the Euro 2020 football tournament and the delayed Tokyo Olympic games, which have prompted many fans to buy new televisions in anticipation.
Both analysts firms also gave a nod to the COVID-19 pandemic, which has forced people to spend more time at home. With the TV now being many people's primary source of entertainment, it makes sense to upgrade to OLED and enjoy a better viewing experience.
For its part, LG has been pushing the apparent health benefits of OLED television. In recent months it has highlighted a number of certifications its OLED TV displays have been awarded for eye comfort, due to their lower blue light emissions. Just this week, Japanese researchers published a study suggesting that watching an OLED TV instead of an LCD model could also help people to sleep better at night, and even lose weight more easily.
The huge jump in OLED TV sales means that the displays will account for about 10% of the overall TV market by the end of the year, LG said.
That's good news for LG, because the company is said to enjoy an OLED TV market share of more than 50%. Other companies, such as Sony with a 20% market share, Panasonic, Hisense, Sharp, Skyworth and Xiaomi are also expected to cash in on the unprecedented demand for OLED TVs.
OLED is said to make up around 30% of LG Electronics' total television sales, which should ensure the company is able to offset an expected decline in LCD TV shipments this year. Last week WitsView reported that LCD TV display panel price growth, which had jumped significantly due to the pandemic, is now slowing down rapidly due to reduced consumer demand.
Trendforce said in its report last month that overall TV shipments in 2021 will decline by 6.7% in the second half of the year, compared to the last six months of 2020. It also revised its total TV shipment forecast for 2021 down from 223 million units to 221 million.