LG's OLED TV Displays Certified for Eye Safety by UL
By Mike Wheatley
- 6 February 2020
LG Display is once again touting the 'health benefits' of its OLED TV displays, after receiving a "Low Blue Light Display (OLED)" Verified Mark from the global safety science company, UL.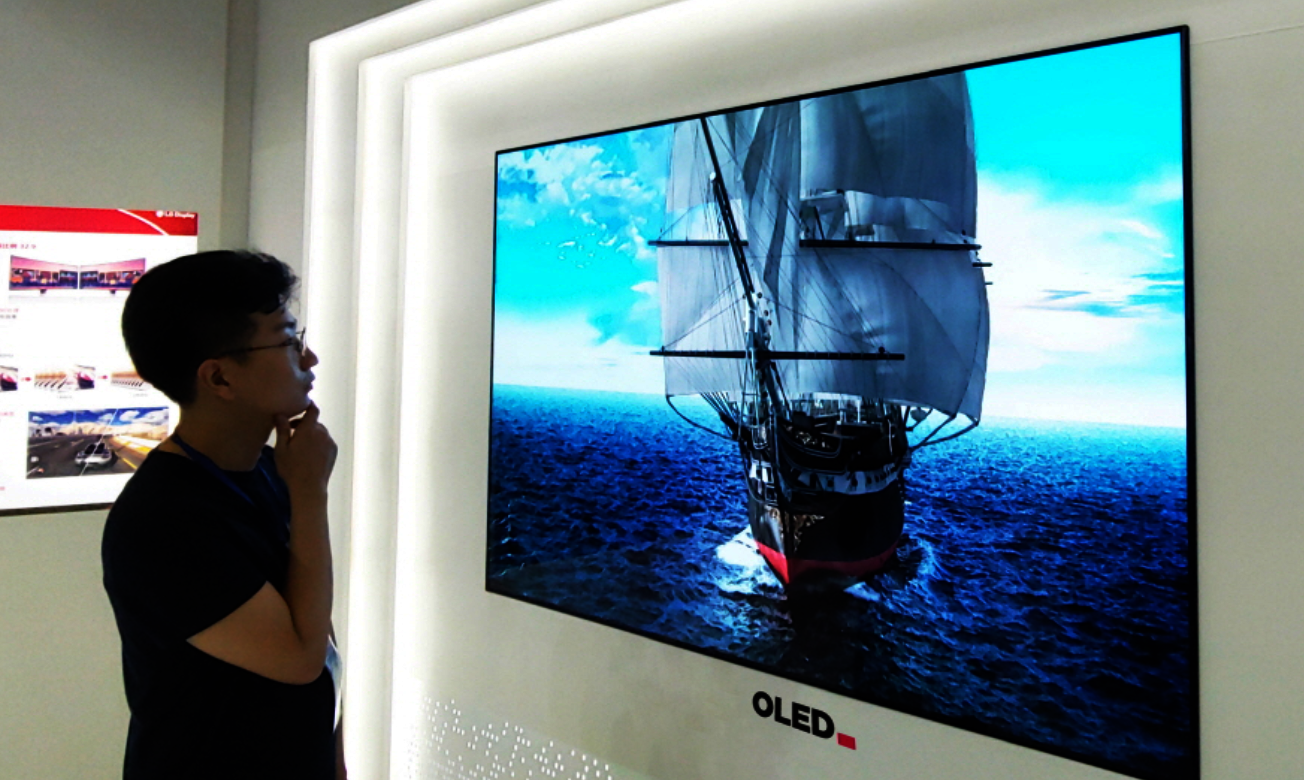 The designation is awarded to display products which have a blue light emission level that meets the "risk exempt" standard established by the International Electrotechnical Commission. According to UL, LG's OLED displays emit around 50% less blue light than the IEC's standards, and around 60% less blue light than that of similar-sized LCD TVs.
For anyone worried about eye comfort while watching TV, exposure to blue light is an important consideration. That's because prolonged exposure to blue light, especially at night time, has been linked in several studies to the deterioration of people's eyesight. One of the main conditions it can cause is "macular degeneration", wherein light-sensitive cells in the retina are damaged, sometimes irreparably. Several studies have shown that night-time exposure to blue light can be significantly more harmful than during the day time, though more research is needed regarding exactly how much exposure can be damaging.
LG points out that its OLED display technology produces significantly less blue light than LCD displays because it works by emitting white light that's passed through blue, green and red-coloured filters. LCD on the other hand, produces a blue or blue-violet backlight that's passed through green and red filters, or quantum dots, to create the full colour spectrum. Essentially, this means that OLED displays generate a lot less blue light than their LCD counterparts.
In a statement, LG Display officials said the UL Verified Mark is yet another indication of the "value of OLED" and just one more reason to consider the technology.
"This UL Verified Mark makes it clear that LG Display's OLED TV displays exceed the highest international standards with regard to eye safety," said Dr. Chang-Ho Oh, Executive Vice President & Head of the TV Business Unit at LG Display. "These OLED displays are already touted for their unmatched picture quality and design flexibility in the market, and now we expect that OLED's recognized value in terms of eye health will further convince consumers to opt for OLED TVs down the road."
This isn't the first time LG's OLED displays have been certified as being benefited for user's eye health. Last year the company was awarded an "Eye Comfort Display" certification by TÜV Rheinland, an independent testing organization based in Germany.
LG's OLED displays also met safety specifications in the high colour range and High Dynamic Range categories, and scored 0.87% in light reflection, TÜV Rheinland said at the time.