HDMI 2.1 bug means Denon, Marantz and Yamaha's latest receivers cannot deliver 4K 120Hz
By Mike Wheatley
- 27 October 2020
A serious HDMI 2.1 bug has been reported in some of the most advanced next-generation 8K AV receivers released this year, and it means they cannot deliver the full 4K 120Hz experience as promised.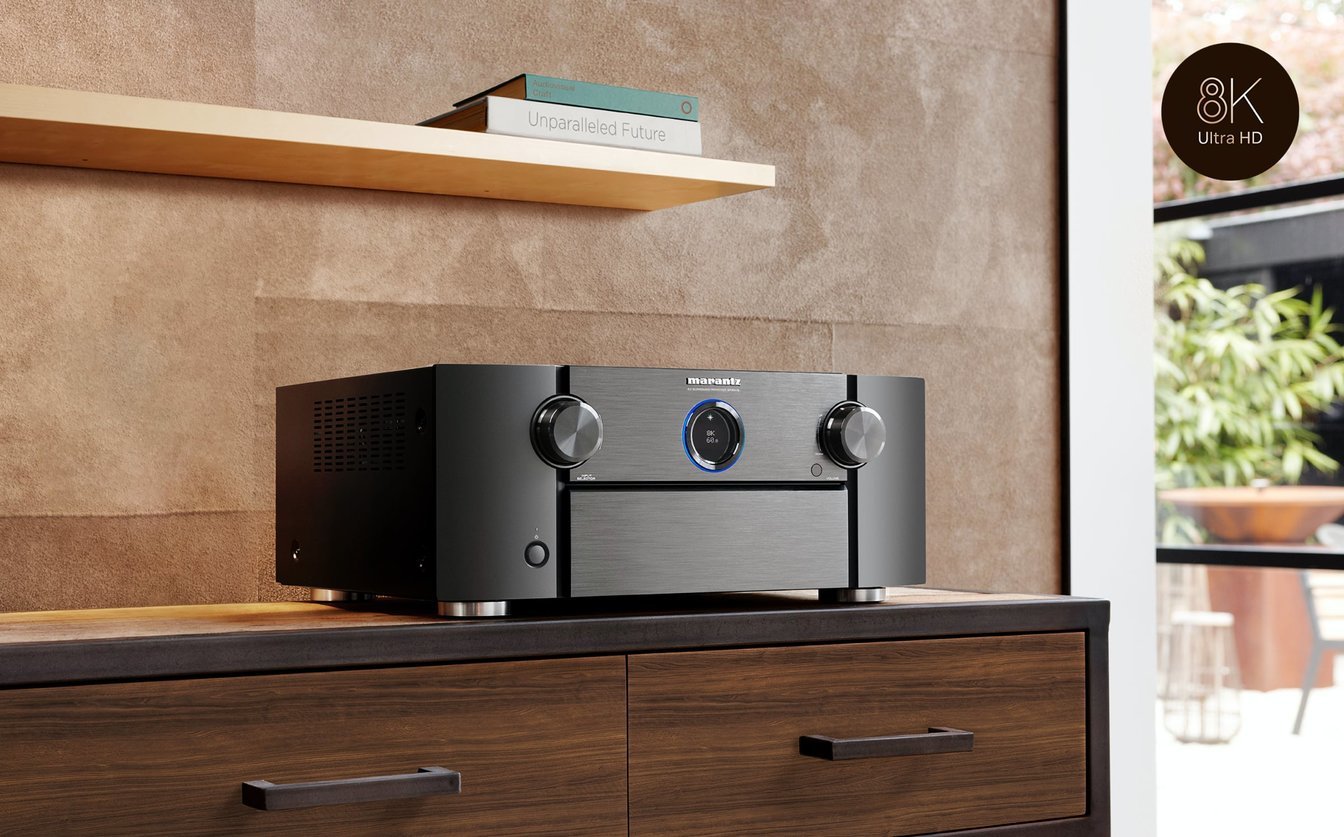 Denon, Marantz and Yamaha have all announced or launched next-generation receivers in recent months that come with HDMI 2.1 pass-through that's supposed to enable some slick gaming features. HDMI 2.1 is necessary as it's the only interface that can support the new PlayStation 5 and Xbox Series X consoles' highest quality video signal, 4K 120 with HDR or 8K 60, through a receiver.
It's likely that the 4K 120 signal be a key requirement for many gamers, as it enables higher frame rates that deliver richer, more detailed scenes in 4K resolution.
But there's bad news in store for anyone who wants to do so in combination with their slick new AV receiver, as the German publication Heise Online has said that tests of the Xbox Series X console with the Nvidia RTX-3080 graphics card have revealed that the HDMI 2.1 chip used in Denon, Marantz and Yamaha's receivers is faulty. Heise says there's a bug in the chip that renders the new receivers incapable of passing through either 4K video at 120Hz, or 8K video at 60Hz, from the Xbox Series X or the Nvidia graphics cards, through the receiver to a TV or display.
Any attempt at doing so will result in a black scree on the TV or games monitor, Heise said. That's not exactly what eager games enthusiasts who've been waiting weeks for their new console to arrive will want to see.
Heise said the bug was related to a new signalling system used in HDMI 2.1 called Fixed Rate Link that provides higher bandwidth than the TMDS signalling system used in HDMI 2.0.
Heise added that it's planning to do further tests on the PlayStation 5, and that it's not sure if the bug will be a problem when the receivers are connected to that console.
In any case, the bug will be a serious blow to Denon and Marantz, which made big claims about their latest receivers being "8K ready" at the time of their release. And for Yamaha it might be an even bigger blow, as it has advertised the fact that its new receivers are the only ones to have multiple HDMI 2.1 ports that enable the PS5 and Xbox Series X to be connected simultaneously. That's suddenly looking like a very empty promise indeed.
All three companies have used the same HDMI 2.1 chip manufactured by Panasonic Solutions, and the bad news is that Heise seems to think the bug cannot be fixed via a firmware upgrade.
It's reported that other companies, including Onkyo, Pioneer and Sony, also have upcoming receivers in the works that rely on the same chip, so the problem could get even worse. Those companies may well now be forced to delay the launch of their receivers until a solution can be found.
Heise said the affected products include Marantz's new SR range (SR5015, SR6015, SR7015 and SR8015) Denon's new X-series range (AVR-X2700H, AVC-X3700H, AVC-X4700H, AVC-X6700H) and Yamaha's new RX-V4A and RX-V6A receivers.
Sound United, the company that owns Denon and Marantz, told Forbes contributor John Archer that it has already come up with a workaround and is working tirelessly to find a permanent solution to the problem that will enable gamers to enjoy a full 4K 120Hz experience. For now, the workaround involves connecting the console directly to the TV and passing audio back to the receiver via the TV's HDMI eARC connection. eARC will apparently make it possible to enjoy the PS5's and Xbox Series X's new gaming capabilities using a classic HDMI receiver, the company said. Alternatively, users can leave or change the source's video output to 4K/60Hz instead of 4K/120Hz, until a permanent solutio has been found, Sound United said.
Yamaha was somewhat less convincing in its response to the report. "As we test and explore new gaming system capabilities and the latest HDMI specifications, we will provide guidance on our website to help new and future customers with the compatibility of our latest AV receivers," it said in a statement. "We will certainly provide you with an update in the near-term.