TiVo's smart TV OS to land on Sharp TVs in Europe
By Mike Wheatley
- 12 August 2023
The new smart TV operating system from TiVo is set to arrive on many new Sharp TVs in Europe starting next year, after the companies agreed a multiyear partnership. In addition, TiVo says its OS will also be available in North America, but it hasn't confirmed any TV partners yet.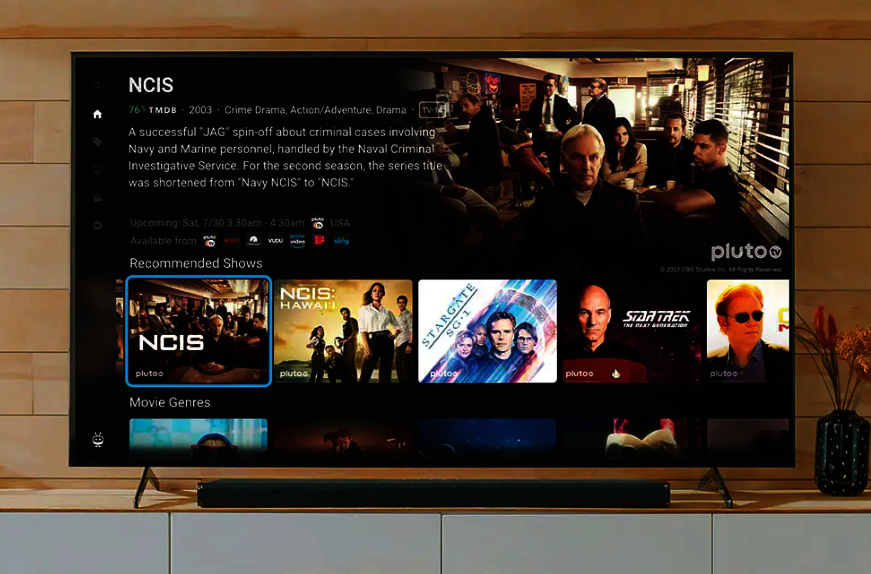 TiVo is joining a crowded market for smart TV platforms, where it will compete for market share with the likes of Samsung's Tizen, LG's webOS, Google TV, Roku and Fire TV. TiVo first announced its plan to enter the space last year, so it has taken a while to make good on that promise.
However, Sharp is a solid partner for TiVo. The company notably became the third brand after Samsung Electronics and Sony to launch a QD-OLED TV, showing that it intends to make its mark in the premium TV segment, at least in Japan, where the model was announced. It's not clear if Sharp's QD-OLED Model will go on sale in Europe as well.
Nominally, though, Sharp has a reputation for making budget TVs and most of its models in Europe currently run the Android TV platform. It's not clear if TiVo will fully replace Android, or if Sharp intends to use both platforms going forward.
TiVo bills its smart TV OS as a "first of its kind neural platform" and it promises to have a much sharper focus on user control and simplicity. It could well prove to be a breath of fresh air in a space where most of its rivals are looking to make money plastering recommendations and suggested content all over the interface. If TiVo puts user experience at the forefront and removes the amount of "spam" viewers are forced to negotiate past to find what they want to watch, it could well be a hit.
Tellingly, Sharp's Head of Europe and VP of TV System Nick Chen said the company chose TiVo not just because it offers a superior product, but because it wants to provide a user experience "with more variety and freedom". He added that the company is "excited to give users significantly more control on how to discover and consume content across live TV, news, sports, movies and more."
Whether those promises will amount to anything more than bluster remains to be seen, but one possible advantage of TiVo's OS is the company's audio and visual expertise. TiVo is owned by Xperi, the company behind the DTS and IMAX Enhanced formats, and it could well use its knowledge to enhance the picture and audio quality of Sharp's otherwise mid-range TVs.
Sharp is the second official partner to announce it's going with TiVo from next year. In September last year, Vestel – the company that produces TVs for an assortment of lower-end brands as an OEM – said it has also agreed to use the TiVo OS going forward. Vestel will actually give us our first look at TiVo, as it has promised to ship its first such models in Europe later this year. It isn't yet clear which brands using Vestel will launch TiVo TVs first.
In any case, with TiVo's promise of putting users first and its claim to focus on control and simplicity, the likes of Google TV, Roku, Tizen and webOS could have a real fight on their hands.