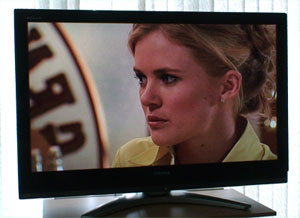 Still receiving a few votes suggesting the Toshiba 42X3030D in our VIP poll, so this is just a quick note to let everyone know that the 42X3030D has arrived and is currently being reviewed so there's no need to vote for it.
Otherwise, some of you may have noticed that the Sharp LC46XD1E report is now ready.
Also, Currys is doing a half day special… simply enter voucher code FRIDAY at the basket page to get 10% off. This means that you could buy the Samsung LE40M86BD for a bargain £954 including free delivery. You need to act quickly though, this voucher expires at 4pm today.
Other delicious deals at a glance:
Sony KDL40W2000 LCD for £1214
Samsung PS42Q96HD plasma for £741.42