Skyworth launches new OLED and Mini-LED TVs with next-gen gaming support
By Mike Wheatley
- 24 September 2021
Skyworth has launched its new flagship OLED TV with advanced LED dimming capabilities under the banner of bringing pictures "Closer to Reality". The Skyworth S82 OLED TV (pictured) is one of four new products announced today, alongside a high-end Mini-LED that promises incredible colour accuracy with HDMI 2.1 connectivity, a new OLED gaming monitor for immersive, flicker-free gaming and a more affordable LCD TV model that also comes with HDMI 2.1.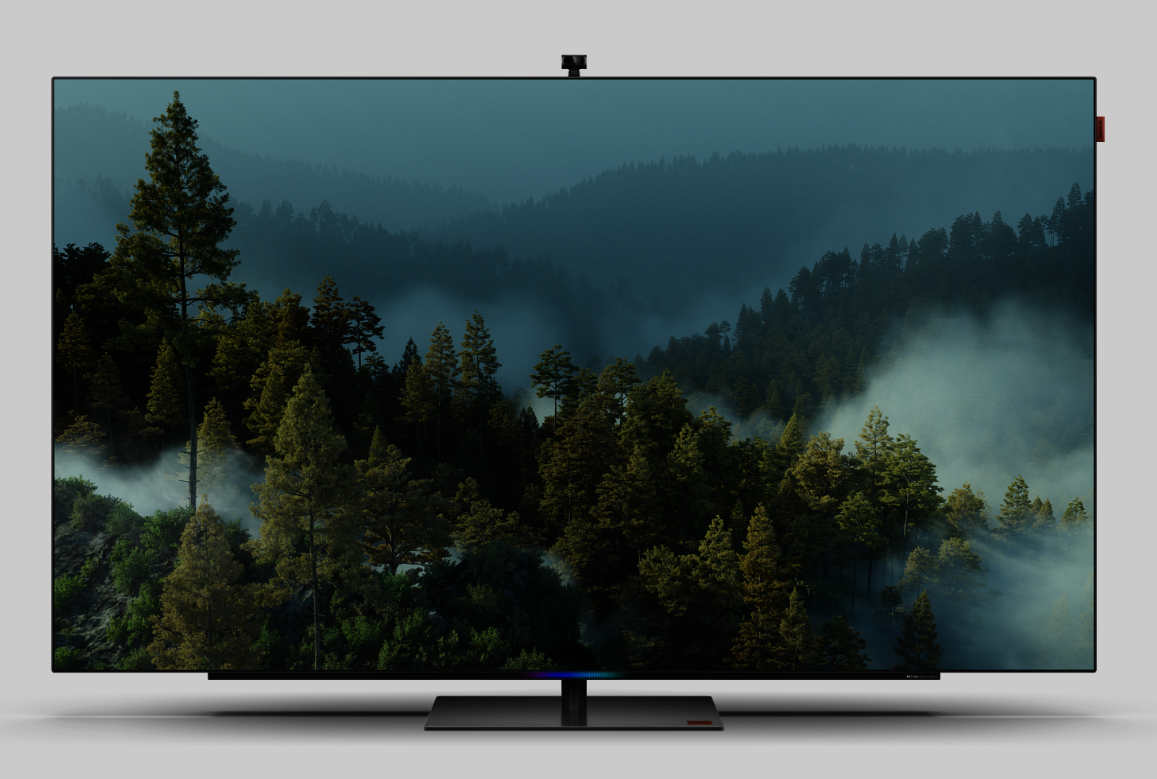 One of the key themes with all four products is their ultra-fast motion rates, which means all four new displays support next-generation gaming features such as 4K at 120Hz.
Available in two sizes - 55-inches and 65-inches - Skyworth's newest OLED TV is the successor to last year's S81 model and it's said to inherit the same "Supreme" design spirit of that model with its super-slim 4K display. We first caught a glimpse of it in April.
Skyworth is making a lot of claims about the S82's picture quality, which has been enhanced with the new Skyworth AI Picture Quality Engine that's onboard. Notably, the Skyworth S82 boasts a 4K, 120Hz OLED V21 panel that not only ensures high contrast, but also wide viewing angles and super-fast response rates.
Like its predecessor, the S82 is said to use Crystal Motion OLED (CMO) technology to enable frame interpolation that replicates a refresh rate similar to 240Hz. The refresh rate is adapted on the fly using the HDMI 2.1 Variable Refresh Rate feature to guarantee an optimal frame rate and ensure the smoothest gaming experience.
According to the company, the S82 supports switching between the sRGB/BT.709, BT.2020 and DCI-P3 colour gamuts to ensure "vivid colours" and "true-to-life" pictures with any kind of content.
Skyworth has also come up with what it says is a unique anti-glare OLED technology that's pasted onto the display, while the Skyworth ALS Ambient Light Sensor and Dolby Vision IQ are said to work together to adjust the screen brightness and colour temperature based on the ambient lighting conditions to ensure the most comfortable viewing experience in all conditions.
On the HDR front, both Dolby Vision and HDR10 are supported, while Dolby Atmos is present for surround sound. It works in tandem with the S82's built-in 20 watt subwoofer, Skyworth said, which is capable of producing a frequency as low as 50Hz.
Perhaps the best feature of alll though is the price. Skyworth said the 55-inch verson of the S82 OLED TV will cost just 14,000 RMB (£1,579), while the 65-inch model is priced at a very competitive 25,000 RMB around (£2,800).
For those looking for something more affordable, the Skyworth Q72 Mini-LED TV (below) unfortunately won't cut the mustard.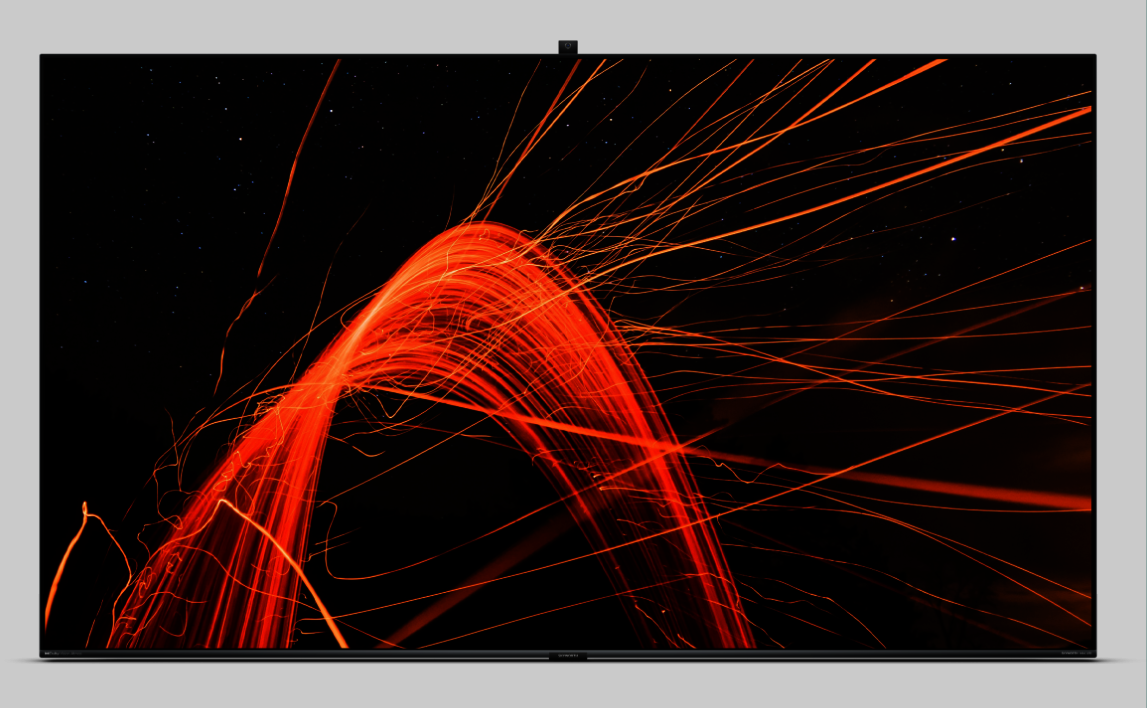 That's because, even though it's not OLED, it's extremely capable. It's available in two, 75-inch and 86-inch options priced at 30,000 RMB (£3,380) and 50,000 RMB (£5,640) respectively, and boasts an impressive 20,736 backlights across 2,304 local dimming zones thanks to its proprietary "chip-on-glass" technology. The picture is further enhanced by something called Active Matrix Addressing, which is a system that enables each dimming zone to be controlled by an independent integrated circuit, ensuring optimal brightness for each one and better overall colour accuracy.
These capabilities, combined with AI algorithms that help to deliver more precise light control, help to ensure a peak brightness of up to 1,500 nits, Skyworth said.
The Skyworth Q72 also comes with a very capable 2.1.2 channel audio system with two front-firing channels, two upward-firing channels and an external wireless subwoofer. Dolby Atmos and DTS:X are both supported to ensure truly immersive sound.
For video games players who're confined to their bedrooms, they'll probably need look no further than Skyworth's G90, a brand spanking new, 48-inch 4K 120Hz OLED monitor that boasts a 16:9 screen ratio, 3D LUT colour adjustment technology and 178°ultra-wide viewing angles.
Designed for use with the next-generation consoles like the PlayStation 5 and Xbox Series X, the Skyworth G90 supports 4K at 120Hz gaming, Variable Refresh Rate and Dolby Atmos, with Wi-Fi 6 connectivity, anti-glare and eyecare tech to ensure a fast, smooth and immersive gaming experience with ultra-realistic graphics all day long, without any discomfort. Skyworth said the G90 will cost 15,000 RMB (£1,690).
Last but not least, Skyworth also announced the A20 Pro, a 4K resolution 120Hz LCD TV model featuring an ADS panel, HDMI 2.1 ports with VRR support, Dolby Atmos, ambient light sensors, Wi-Fi 6 and MEMC features.
Skyworth said the S82, Q72, G90 and A20 displays will all go on sale soon in China, with overseas roll-out plans to be announced in due course.