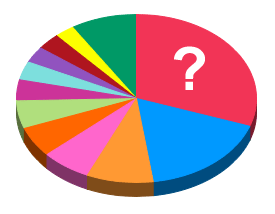 Time really does fly… it seems just like yesterday when we launched this website to no fanfare on 14 February 2007. Thanks to all your support, HDTVTest is now among the top 65,000 most visited site on the world wide web (according to Alexa).
Including the Toshiba 47Z3030D I tested over the past week, we've calibrated and reviewed a total of 32 high-definition flat screen televisions in 2007. Here's a roundup of what I think are the best HDTVs I have seen in 2007, written in conjunction with the results of your votes in our Year-End VIP Poll.
Best 32″ LCD TV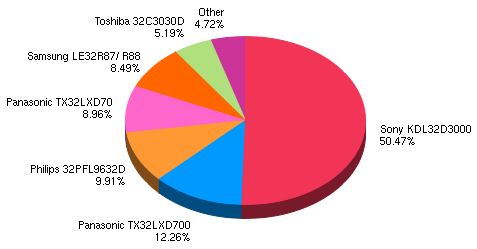 More than half of you voted for the Sony KDL32D3000, a decision that I wholeheartedly agree. Compared to its nearest competitor the Panasonic TX32LXD700, the Sony delivers deeper blacks and offers many more picture controls, particularly the option to switch off 100Hz motion which the Panasonic forces upon all material sometimes with less than desirable effect.
If you're shopping on a budget, look no further than the Samsung LE32R87BDX/ LE32R88BD which in my opinion represents exceptional value-for-money due to its respectable blacks (for this class size), rich array of picture controls and ample connectivity.
Best LCD TV (40″ & Above)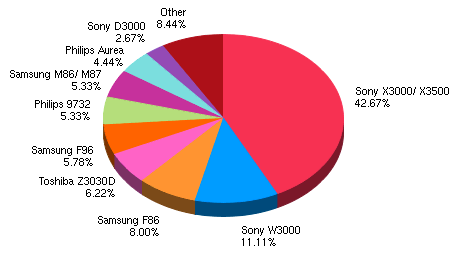 Vindicating its decision to abandon plasma displays and focus all its R&D and marketing efforts into LCD TVs, Sony took the top two spots in this category according to your votes. Although the Samsung F86 and Toshiba Z3030D provided stiff competition, in my mind there's no doubt that the Sony X3500 and W3000 delivered the best picture quality in the LCD realm as a result of class-leading blacks, consistent greyscale and accurate colours. I would have to give the nod to the Sony X3500 over the W3000 because of the motion resolution benefits granted by Motionflow 100Hz available on the former.
Despite being 7-month-old since launch, the Samsung LE40M86BD/ LE40M87BDX remains a fine performer by today's standards, largely due to its mesmerising black level and image depth imparted by the Super Clear Panel™. It's available to buy online for £715 (price checked today) which I frankly think is a stonking bargain.
Best Plasma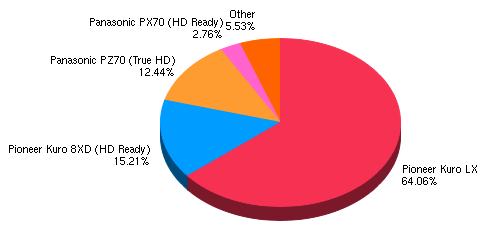 No surprises here… the Pioneer Kuros won by a landslide, with the full HD 1920×1080 LX panels leading the way. For those with looking to spend less than £1000, I am partial to the Panasonic TH42PZ70 which boasts a true HD 1920×1080 resolution on top of the traditional plasma strengths of excellent blacks and shadow detail, superb motion handling, and wide viewing angle.
HDTV Of The Year 2007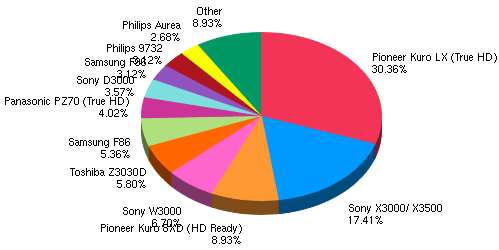 The best HDTV of 2007 as voted by you – and I fully concur – is the Pioneer Kuro true HD LX series plasma television. While some HDTVs may eclipse the Pioneer LX in one area or another (e.g. the blacks on Samsung F96), no other flat screen television – be it LCD or plasma – delivered as good a picture quality when all the important elements of picture quality (such as black level, shadow detail, contrast ratio, colours, video processing and motion handling) are taken into account as a package.
As we bid farewell to 2007, may 2008 see other manufacturers rise to the challenge and come out with HDTVs of similar picture quality to the Kuros, at a more affordable price point, preferably with no screen uniformity issues nor significant video artifacts (hey one can always hope :) ). Happy new year everyone!
Warmest regards
Vincent